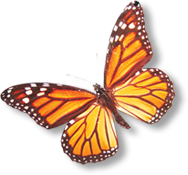 We are an intimate, virtual web design and creative marketing team that provides professional web, 
communication and strategic marketing services to non-profits, small businesses and individuals. We strive to provide the highest level of quality and service to "the little guy" and to enrich our
 communities by helping great people and organizations thrive. We specialize in getting you and your business or organization online with a minimum of fuss, offering affordable website design and realistic services that will help you make a big splash on the Internet without holding you hostage to monthly maintenance fees.
We are a virtual company because it's cost effective, for both us and our clients (and it's 
good for Mother Earth). Without the burden of traditional business overhead, we can operate 
at maximum efficiency and stretch your dollars to their limit. We don't waste money on 
buildings and water coolers so we can keep our prices within reach of "the little guy" and still 
offer professionalism, high quality and service.
We specialize in Joomla!, Wordpress, and HTML websites. We know the ins and outs of blogging, Facebook, Twitter, custom programming and just about anything Web related. We've mastered the many dynamics of SEO (it changes frequently and we pride ourselves on keeping up); we can get your site moving quickly in the search engines. We have extremely talented graphic artists and photographers on staff. Bottom line, we know we can make you look good and get you the results you're after.
Web Design
Every company needs an online strategy. Whether it's discovering your services for the first time, performing due diligence after a referral, or just trying to find your address, prospective clients will look you up online -- and it's critical that you are in control of the message they find and the impression they receive.
It's typical for business owners to think of a website like a channel and to judge the quality of the site solely on its aesthetic. While those elements are important, they are merely the tip of the iceberg. A score of other elements must be considered, from site structure to how easy the website is for users to find. How many clicks before the user can find what you need them to find? Do targeted searches bring users to the right landing pages? Are the proper structures in place to measure your website's usage in a meaningful way? The most important aspect of a website is the quality of the user experience, and that experience must be optimized for its purpose.
Aradise plans and executes your website project in the context of every other aspect of your business. We begin by learning about your company, target audience and goals, and ends when the site is ready to go live - seamlessly. The final product is one that supports all of your sales, marketing, and internal operations in a way that is simple, agile, and scalable.
We realize everyone is not able to tackle the technical side of website design, so we created a process to ensure that our web designs are exciting, attractive and don't require an information technology or computer engineering degree to set up and maintain.
We believe in using website design techniques that allow everyone the same opportunity to have an online presence, which is why we have made sure that anyone can work with our web systems. If you know how to use Microsoft Word, you are well on your way to becoming a competent Web Administrator.
Yes, it really can be that simple! You want results; we can help you earn them! Contact us today and let's begin!