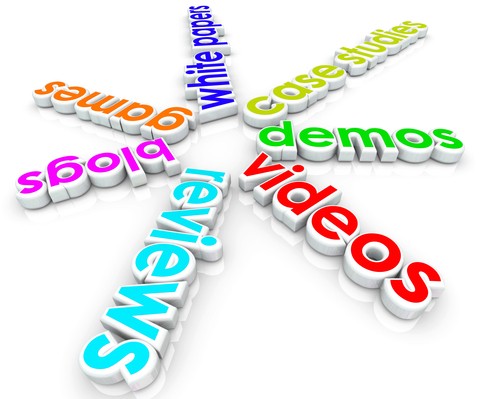 Whether you have a well established business or heading out on a new venture, your content marketing strategies need to be improved/updated continuously for better results with the search engines as well as your online marketing objectives overall. The more time that passes, the more competitors you will have in your specific industry. And what has worked well in the past may not work effectively later. In a 2014 survey conducted by the Content Marketing Institute, "70% of marketers said that they are creating significantly more content than 2013 because of the really very stiff competition."

No matter what kind of strategy you adopt, it will contain four steps. You need to do well in all the stages. The Four steps of Content Marketing Strategy are: 

Creating
Publishing
Promoting
Measuring 

Creating an excellent content marketing plan is mandatory to beat the competition. Planning is the initial stage of success. Innovative ideas and different concepts make a company attract customers and boost revenue. If you don't have any new ideas, keep on reading the blog. After completion, you will find many of your questions answered. 

Content Marketers should never divert from basics, they are essentials. With a weak foundation a building cannot stand tall for long. To make sure that you know your basics, ask yourself following questions:
What I want to achieve with content marketing? You should exactly know your goals.
Who are my target audiences? Plan should be customized for your audience.
What types of contents are best fit for my audiences? It is a matter of research.
What content management system (CMS) will fulfill all my business needs? Once again it's a matter of research and testing. 

No doubt these will help you to understand the basics of your business so you can create a plan. If you don't have a large audience on your website, there may be two reasons, either visibility of your website is low or content is not useful and is basically irrelevant. In either case, you need to proactively approach target customers. There are numerous ways to reach your customer through content. Some of them are listed below:
Informational Blog Posts
Case Studies 

Games
Reviews/Testimonials
EBooks 

Newsletters

Applications and Gnline games 

Infographics 

Videos
White Papers

Surveys 

Press Releases

You can also use mind mapping and brainstorming methods to generate new ideas. Once you are all set with plan and content, it's time to make a make a content marketing calendar. When creating your calendar, keep in mind important dates and festivals and holidays, which cast huge impact on sales figures and other web traffic habits.