Dedicated to Growing Your Business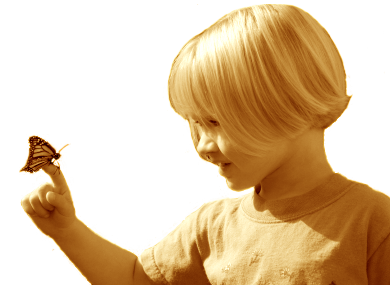 As a military veteran, female-owned business, we are small (there are five of us) and like it that way! We believe our intimate size helps us ensure your project is given the attention it deserves and have enough resources to make sure your project is completed in all of its phases. We are professionals – whether it be graphic design, online marketing, creative writing/editing, photography, web design, advertising, commercial script writing, etc. We are confident we have the expertise to provide you with the tools you need to succeed.
As partners, Tony Comegys and Donna Perdue, with the help of three other specially gifted virtual team members, offer our clients high-end, eye-catching solutions to bring them tangible, measurable results that grow their business and enhance their brand. Our designs are unique and creative, while remaining functional. We do not let bells and whistles get in the way of function and purpose for our clients.
What makes us different is our personalized service, attention to detail and high-end quality. From our office, we serve as your own "in-house" professional team providing for all your creative, technology and marketing needs. From non-profits to small businesses to start-up businesses, we work closely with our clients to understand their needs to ensure their goals are met. We seek to build long-lasting relationships. We get excited about companies with a mission that serves the community while accomplishing its goals. Your success becomes our personal (and professional) goal!
Meet Tony and Donna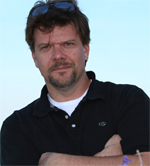 Tony brings many professional skills to any marketing project. He has a diverse background in videography, photography, television, radio, graphic design and web development/design (HTML, CSS, CMS [Joomla!, Wordpress], MySQL, etc.). He's got the rare/unique combination of developing geekiness AND a creative eye.

He is in tune with the latest search tools and Web 2.0 interactive components/abilities. Most importantly, he is organized, flexible and able to meet deadlines in a fast-paced environment. One cool note: Tony has a great radio voice! Many clients have used him for radio voiceovers for their ads. Whether you need a new logo, website, business cards, brochures, mailers, billboards, or radio/television ads, count on Tony to deliver big!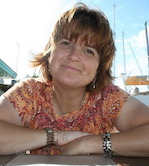 Donna's background begins with 22 years as a Marine having served as a combat photographer, journalist and media coordinator most of the time. She also served as a personnel administrator and project coordinator ensuring Marines got paid and received benefits to which they were entitled while they served. She brings leadership and project coordination skills to every project.

Whether you want to take advantage of Facebook, Twitter, Flickr, StumbleUpon, YouTube, etc., Donna is a champion of social media tools and technologies. She is professionally committed to creating and implementing successful social media programs. She keeps up-to-date with the constantly evolving technologies in online social networking, the ever growing popular blogosphere, and works closely with clients to create innovative, effective campaigns.
One-Stop Shop
Don´t just fill the tank – change those tires and replace the spark plugs while you´re at it. Aradise is a one-stop shop where you can do just that. Whether you need a brand identity tune-up or complete website overhaul, your project will be completed – to your satisfaction – by professionals who care about your success and our reputation. Give us a call or fill out the contact form now. Let's get started!