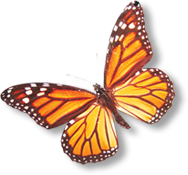 We are an intimate, virtual web design and creative marketing team that provides professional web, 
communication and strategic marketing services to non-profits, small businesses and individuals. We strive to provide the highest level of quality and service to "the little guy" and to enrich our
 communities by helping great people and organizations thrive. We specialize in getting you and your business or organization online with a minimum of fuss, offering affordable website design and realistic services that will help you make a big splash on the Internet without holding you hostage to monthly maintenance fees.
We are a virtual company because it's cost effective, for both us and our clients (and it's 
good for Mother Earth). Without the burden of traditional business overhead, we can operate 
at maximum efficiency and stretch your dollars to their limit. We don't waste money on 
buildings and water coolers so we can keep our prices within reach of "the little guy" and still 
offer professionalism, high quality and service.
We specialize in Joomla!, Wordpress, and HTML websites. We know the ins and outs of blogging, Facebook, Twitter, custom programming and just about anything Web related. We've mastered the many dynamics of SEO (it changes frequently and we pride ourselves on keeping up); we can get your site moving quickly in the search engines. We have extremely talented graphic artists and photographers on staff. Bottom line, we know we can make you look good and get you the results you're after.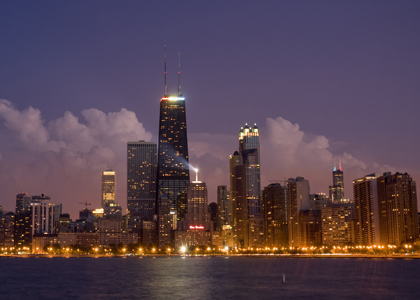 It's huge! The City of Chicago covers an area of 60,000 hectares (237.2823 square miles) and sits 176 meters (578 feet) above sea level on the southwestern shore of Lake Michigan. At 190 km wide and 495 km long, its the 5th largest body of fresh water in the world. The city is traversed by the Chicago and Calumet rivers. Chicago's extensive parklands, including 3,000 hectares (18.641 square miles) of city parks attract an estimated 86 million visitors annually.
It's a cool place with lots of business potential! As a multicultural city that thrives on the harmony and diversity of its neighborhoods, Chicago today embodies the values of America's heartland-integrity, hard work and community and reflects the ideals in the social fabric of  its 77 distinct neighborhoods. The Chicagoland Chamber of Commerce has been committed to supporting small business throughout the region for over 100 years. Small businesses like ours can capitalize on many programs, networking events and business savings on essential small business products and services. In a region like Chicagoland, it's easy for us to harness the networking power and get the leads necessary to be successful!
It's progressive. Chicago is a leader in reforming public schools, enhancing public safety and security initiatives, providing affordable housing in attractive and economically sound communities, ensuring accessibility for all and fostering, social, economic and environmental sustainability.
Web Design and Marketing Boutique
Web Design and External Marketing Solutions
If you're reading this, most likely you're looking for a web designer and/or marketing team or you're one of many web designers checking out the competition. If you're looking for a web designer in the Chicagoland region or just about anywhere, take a look around and give us a shot. If you're the competition...we hope we've inspired you.
Want to be known as the hippest business in your neck of the woods? Aradise can take care of all your brand, print, and identity needs. Your brand is your first impression. Let us make it a lasting one. Aradise can help you define your image and brand to a tee. From logos to brochures and marketing pieces, from presentations to business cards, we cover it all!
We're Joomla! Specialists
Joomla! is one of the most powerful Open Source Content Management Systems on the planet. It is used all over the world for everything from simple websites to complex corporate applications. Many aspects, including its ease-of-use and extensibility, have made Joomla! so popular for businesses and organizations around the country, including: Chicago, Cleveland, Key West and Michigan City, IN. Aradise enjoys working with Joomla!
Plenty of folks think that web design is all about putting some words and pictures together and posting them online. No doubt that sort of attitude has created some of the most atrocious and ineffective web sites we've seen. At Aradise, we know web design involves creativity and a lot of work; we're not scared to roll up our sleeves to put in the effort.
Page 1 of 2