When you contact Aradise you will deal first hand with one of us, Tristen Comegys, Donna Perdue or Tony Comegys. We provide effective, top-notch web, communication and strategic marketing services to non-profits, religious organizations, and small businesses. We believe we're at our best when we're working with entrepreneurs and/or serving our communities by helping great people and organizations thrive. We know that pleasure in the job puts perfection into work, and we really, really love what we do!
Our team is extremely creative and delivers eye-catching, useful marketing solutions that deliver results and a positive return on your investment. With diverse backgrounds in videography, photography, television, radio, advertising, journalism, event coordination, project management, search engine optimization, social media marketing, graphics and web design, Aradise brings many skill sets to your projects.
We are a company that believes in giving back to the community, not because it's good for business, but because it's good for the community.
We've had the pleasure of giving our time and talent to some amazing organizations that include:
Who said business has to be boring? We believe you can have fun and still reach the stars, so we work every day to mix our passion for our work with our passion for life. Our goal is to work with great people, be proud of what we do and enhance the lives of our clients and colleagues. We pride ourselves on being professional, personable, creative, knowledgeable, innovative, forward-thinking and sustainable in all that we do.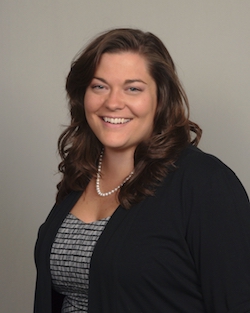 Tristen Comegys
Senior Account Manager
When I was a kid, my dad (Tony) always made a point to be involved with our school projects. If the assignment was to do a book report on Willy Wonka – you bet that poster board was covered in licorice and I had a special treat for every kid in the class. Yes, I even had to dress for the part. Little did the teacher know that when she said to "dress-up" I would be in a top hat and purple overcoat.
Working on projects together flowed into adulthood. When I was 18, he taught me the content management system, Joomla. Knowing that platform landed me my first full time salaried position at the age of 19. For 2 years, I was happy to serve as the Marketing Director for the Duneland Family YMCA. That's when my love for nonprofits and the true impact of their work sunk in for me.
Followed by my time with the Duneland YMCA, I accepted a position with the Crossroads Regional Chamber of Commerce as the Director of Membership. That's where I honed my sales and networking skills. Not to mention, understanding what businesses in different industries needed to reach their goals.
In 2014, I graduated from Purdue University with a Bachelor of Arts degree in Communications with a focus in Advertising. I started realizing that I was looking for more creative challenges and exploring life beyond a job.
In 2015, I finally joined the family business. I now serve as our Senior Account Manager facilitating client relations, organizational brand management, project management, and business operations. Additionally, I am a Promotional Marketing Strategist with Generate Sales and Marketing bringing another skill-set to our clients here at Aradise.
Instead of school projects and licorice, we work with clients all over the globe. The best part, at the end of the day we kick back and enjoy a nice glass of Chianti.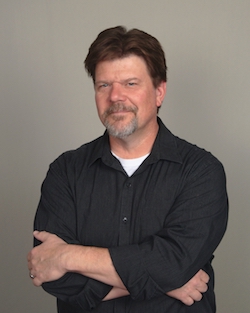 Tony Comegys
Creative Director

I am a strong entrepreneurial spirit, graphic arts enthusiast, proud nerd, music junkie, outdoor aficionado, and a hopeless wanderer. I consider myself a blend of creative designer and a sales-oriented businessman, so I believe it is no accident that I have found my passion in the field of digital media and branding.
With a background in radio, television and photography, as well as having previously owned/operated an interior design company, I am a driven entrepreneur. In fact, I'm always uncovering and championing ways for Aradise to expand and diversify. I'm pretty no-nonsense when it comes to taking care of the customer. There's not an email that lands in my inbox that stays there longer than 2 hours!
In 2003, I was the founding director of Access La Porte County, a community based television station covering local government meetings and major events in the county. The challenge was to convince the local governments to give us 1% of the 5% of the cable franchise fees paid by cable subscribers. This wasn't an easy sell but after many meetings and discussions, we sold the county on the idea. While I'm no longer affiliated with the organization, it successfully continues the original mission. One of my prouder moments.
In 2005 I was brought on as creative consultant at Purdue North Central. Originally tasked with building a modern website, the relationship grew, as well as my company, to direct all branding and creative at the university. This included TV, radio, billboard, web and print. I also collaborated with the marketing department for major PR events, such as major fundraisers, art installations and larger programs such as The Sinai Forum.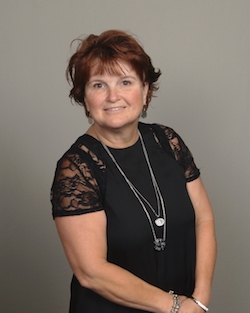 Donna Perdue
Proprietor, Social Media Marketing Analyst/International Marketing Consultant
I'm a strong social media marketing guru, photography aficionado, grammar nerd, lover of fabric arts and am completely addicted to traveling and meeting new people. I have a long-lasting enthusiasm toward all things creative. I take great pride in preciseness in aesthetic details. My passions have found their happy place with Aradise.
My 22 years in the US Marine Corps as a photo/print journalist, media coordinator, personnel administrator, and extensive experience with classified materials handling/processing have prepared me well for this gig. Before team Aradise, I also worked with an insurance underwriting group; the Social Security Administration; a successful, mid-size point-of-purchase manufacturer; Akron, Ohio's Chamber of Commerce in key positions and even had fun selling Toyotas when I was a very new young mother. I was quite good at that! No doubt, my experience with diverse industries helps me better understand the big picture as we look toward success for our clients.
Little did I know, while serving my last year in one of the world's hottest places, Djibouti, that I was preparing for Aradise. My team's work, our clients and the creativity that brings them both together seamlessly to achieve outstanding results is what makes Aradise my dream come true. My mother is proud, my children are impressed and my dearest friends are inspired. Plus, operating a business like this lets me live life like all those memes suggest.
My hope is that we can inspire you to succeed beyond your current goals!