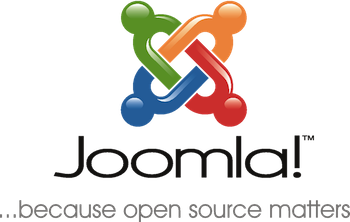 Your Joomla Website Specialists
Joomla! is one of the most powerful Open Source Content Management Systems on the planet. It is used all over the world for everything from simple websites to complex corporate applications. Many aspects, including its ease-of-use and extensibility, have made Joomla! so popular for businesses and organizations around the country, including: Tampa, Orlando, and Lakeland, Florida. Aradise enjoys working with Joomla!
Joomla! provides an affordable web solution for many small businesses because it provides a cost effective solution that is easily sustainable in the long run. Once your Joomla! site is up and running, you do not need to hire anybody to update the website. Joomla!'s ability to have many sections, categories and pages allows your website to grow as your business expands. Your website can be updated easily from any browser at any time and you do not even require any special HTML or other programming knowledge. If you can use word processing software or send an email, then you can update your own website. It's really that easy to use!
Aradise has been setting up and customizing Joomla! web sites for years now and have even transitioned some of our clients from Joomla! 1.x to 2.5x to 3.8. We've mastered everything Joomla! and incorporate the latest techniques and employ the best compatible components. We're experts in designing templates, creating skins, installing open source software, installing open source modules, doing design integration and also make custom modification to cater to the varied ranges of client needs. Once we've built your content management system, we'll even visit your company or organization to train your staff to take over the day-to-day web site house keeping! You'll be amazed at how easy you can edit your web site without being slave to a maintenance contract.